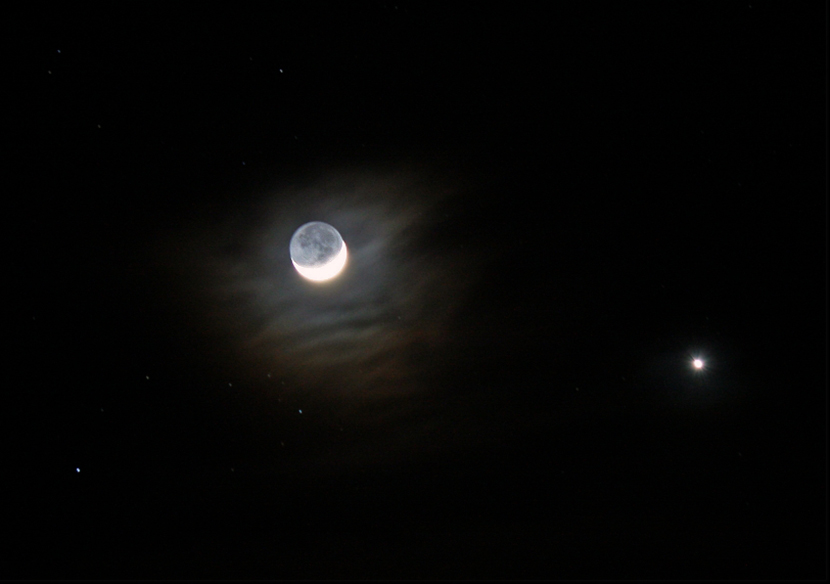 Moon Venus Conjunction
© 2015 Klaus Brasch

March 22, 2015 - Here is one of my shots of this evening's Moon Venus conjunction over the San Francisco Peaks in Flagstaff, AZ.
it look as if dancing in the clouds.
Picture taken with a Canon Rebel XTi and 55-250 mm zoom lens set to 100mm.
---